PuroClean, a leader in property emergency services, helps families and businesses overcome the devastating setbacks caused by water, fire, mold and other conditions resulting in property damage. Each of our independently owned franchises pledges to do whatever it takes to respond, restore and rescue properties in all of the communities we serve.
Water Damage Restoration
Our professionals identify the full extent of water damage, both visible and unseen, by using sensors such as moisture detectors and hygrometers.
Fire and Smoke Damage Restoration
Our certified professionals determine the full extent of fire damage, including the impact of smoke, heat, and residues from fire and smoke.
Mold Removal
PuroClean's remediation experts use the latest technology to identify both mold and the moisture source that feeds it.
Biohazard Cleanup
The quality of our remediation services, the speed in which we deliver them, and the compassion we demonstrate throughout the process, makes PuroClean your ideal damage restoration company.
Reconstruction
As specialists in remediation, first we salvage everything that can be saved, then our construction specialists make all the necessary post-mitigation repairs.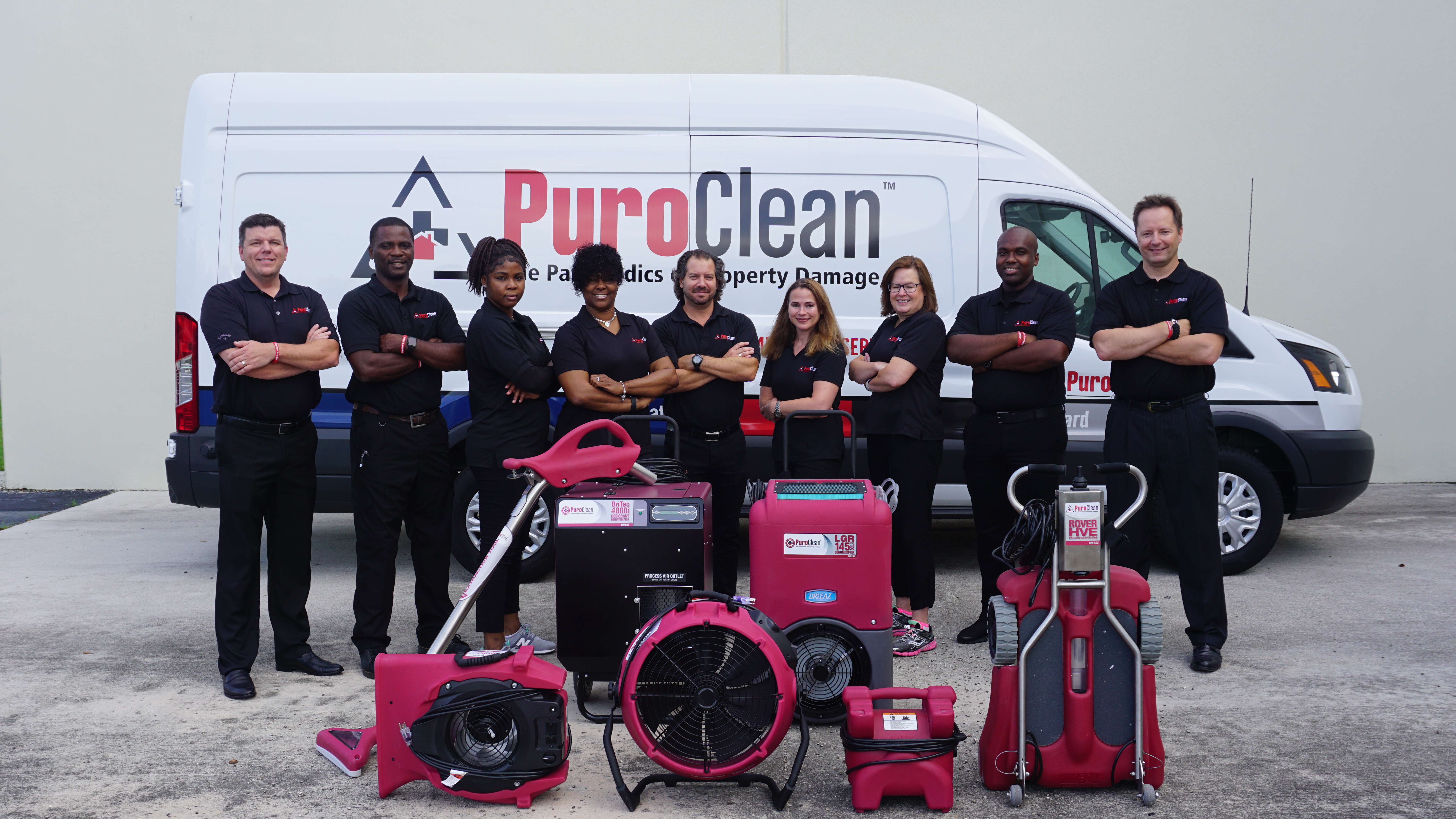 The PuroClean Opportunity
PuroClean is the best restoration franchise in both emergency property services and in the communities we serve.
Property damage occurs daily in every city across the country. Property owners file claims with their insurance companies who then refer and pay a professional restoration company such as PuroClean, to restore and clean up the damage. More than 50,000 water losses occur per day in the United States, not to mention the $21.6 million lost to fire damage every day.
PuroClean franchises follow a proven business-to-business sales model that paves a pathway to success in the recession-proof, multi-billion dollar industry of property damage restoration.
Supported by a national business training support center, PuroClean franchisees have become the property restoration provider of choice for insurance professionals and property owners throughout the United States and Canada.
Why PuroClean
Recognized as one of the fastest-growing franchises, PuroClean is a leader in emergency services, helping families and businesses overcome the devastating setbacks caused by water, fire, mold, and other conditions resulting in property damage. Our franchise owners follow a business-to-business and business-to-consumer sales model that paves a pathway to success in the recession-proof, multimillion dollar property damage restoration industry.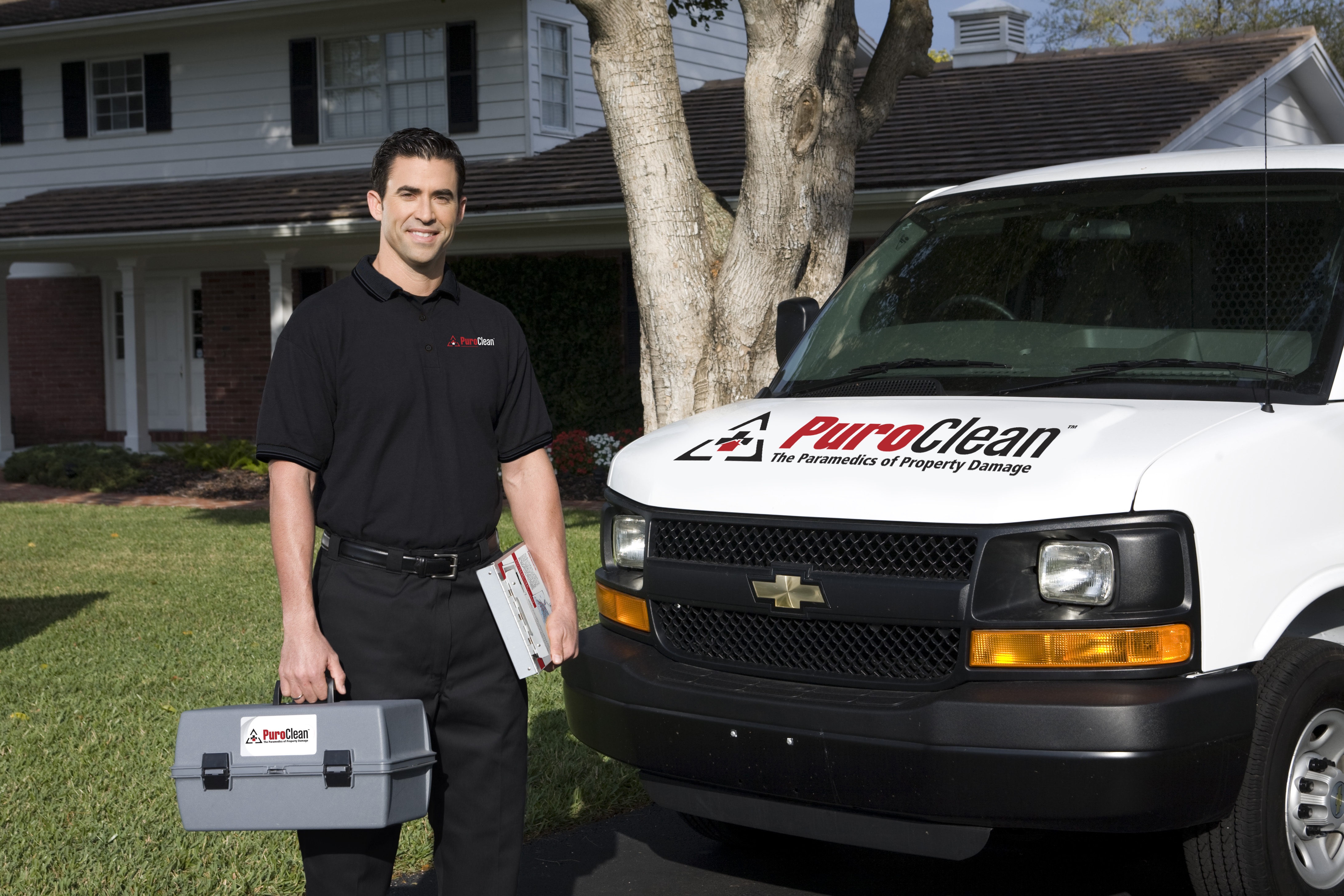 The PuroClean Advantage
- Virtually Recession-Proof - $210+ billion property & casualty insurance claims annually

- Very High Margins - with third-party payments

- National Account Work – with top insurance carriers

- Largest Territories in the Industry – unlimited potential

- Financing Available - through third parties

- Strategic Partner - for large loss commercial opportunities

- $1.5 Million State-of-the-Art Training Facility – comprehensive three-week training course

- Executive Enterprise Building – you don't just buy a job, you can build an empire B2B & B2C – no restrictions to your growth

- Market Share Opportunities – because the size of the industry there is more than an opportunity to gain a larger share of the market.

- Community Hero - personally rewarding moments as you help your customers during difficult times

- Start from home or an office/warehouse space

- Executive operator model — Run a business, don't just buy a job

- Over 20% of franchise owner revenue driven by national accounts

- Large, open territory model

- Very profitable industry
Request more information today.